Award
Bachelor of Commerce (Honours) in Human Resources Management awarded by the Hong Kong Baptist University.
Professional Recognition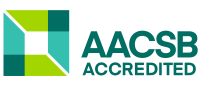 The School of Business has achieved awards from the three largest and most influential international accreditation bodies for business schools:
Association to Advance Collegiate School of Business (AACSB International) in April 2010
Association of MBAs (AMBA) in September 2012
European Quality Improvement System (EQUIS) in March 2013



Hong Kong Institute of Human Resource Management (HKIHRM) has fully endorsed this programme. Our students are eligible to apply for Student Membership to enjoy the various benefits offered by the professional institute. Graduates of this programme are also qualified for membership of Hong Kong People Management Association and Australian Human Resources Institute as well.